In order to improve the comprehensive management ability of the supervisor and clearly define the role, Dardeflooring organized the training on improving the comprehensive ability of the front-line team leader and supervisor in the meeting room of the office building in November.More than 40 executives attended the training, which was conducted in a free and harmonious atmosphere.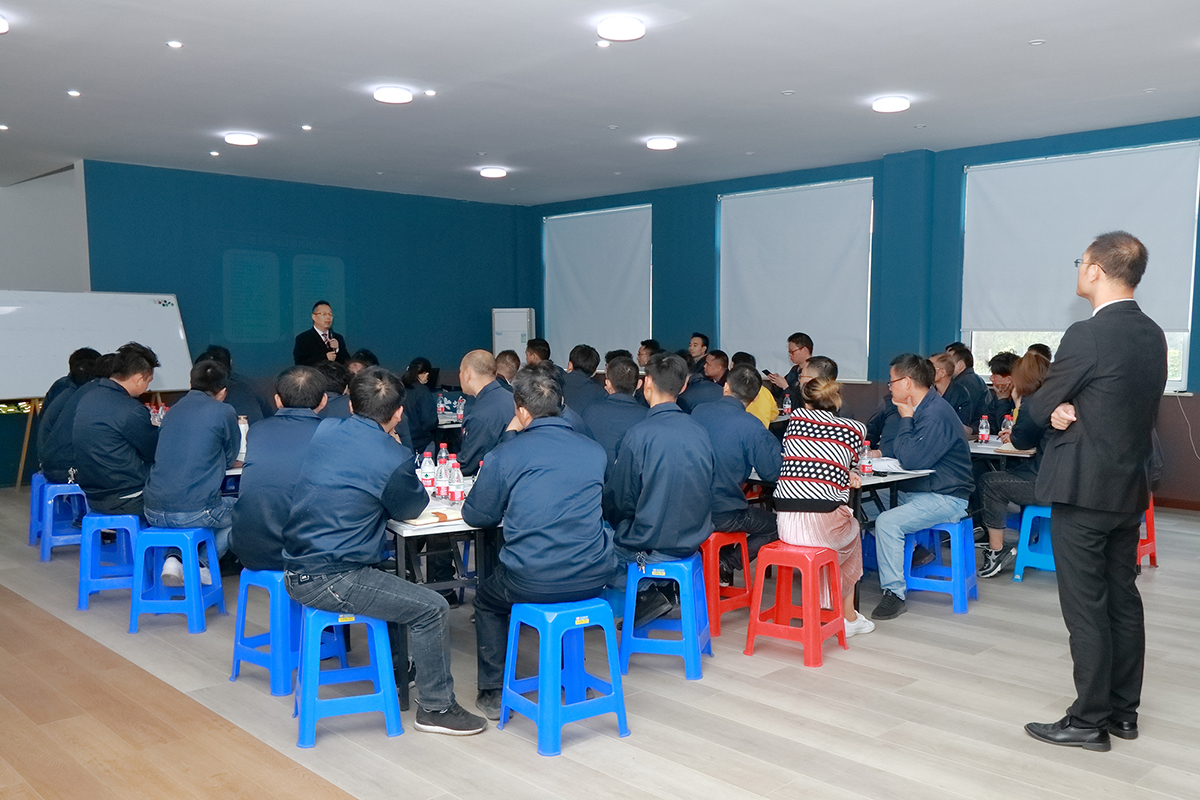 The whole training content is in line with the actual work, mainly covering: the role positioning of the first-line supervisor, on-site management-5s and visual management, workshop TPM equipment management, workshop quality control management, workshop safety management, workshop personnel management.The overall training focuses on how to produce high quality products, refine and maximize customer satisfaction.
At the same time, this training covers the mission of managers, managers' ability and quality requires the mentality = success, adjust the passive mentality to the active mentality, establish a happy work, serious life sunshine mentality, rational, objective view of the problem.
Enhance the sense of responsibility and dedication, dare to take responsibility, not afraid to take risks, strive to achieve strict management, will manage, dare to manage, manage, and humanized management, motivate employees, improve morale, improve the execution.Good service to the enterprise, good service to the staff, for the future development of the company to make the application of the contribution!