Time flies, time changes.In the twinkling of an eye, a busy year has passed. With passion and challenges, a New Year is coming.On the occasion of saying farewell to the old and ushering in the new, Darde Flooring's "condensing heart and gathering strength to create brilliance" tailteeth banquet will be grandly held in nantong jinyinghu hotel on January 16, 2020!
Over the years, Darde Flooring has been growing up, in change, only condensation heart gather strength, adhere to do every piece of the floor never changed.Darde people have been adhering to the spirit of "innovation and change products, the pursuit of excellent quality" to move forward!
Chairman Sid Li , Samuel Ding, General Manager Sam Huang and all the staff gathered together, happy and harmonious, wine, look back to the past, grasp the present, believe in the future.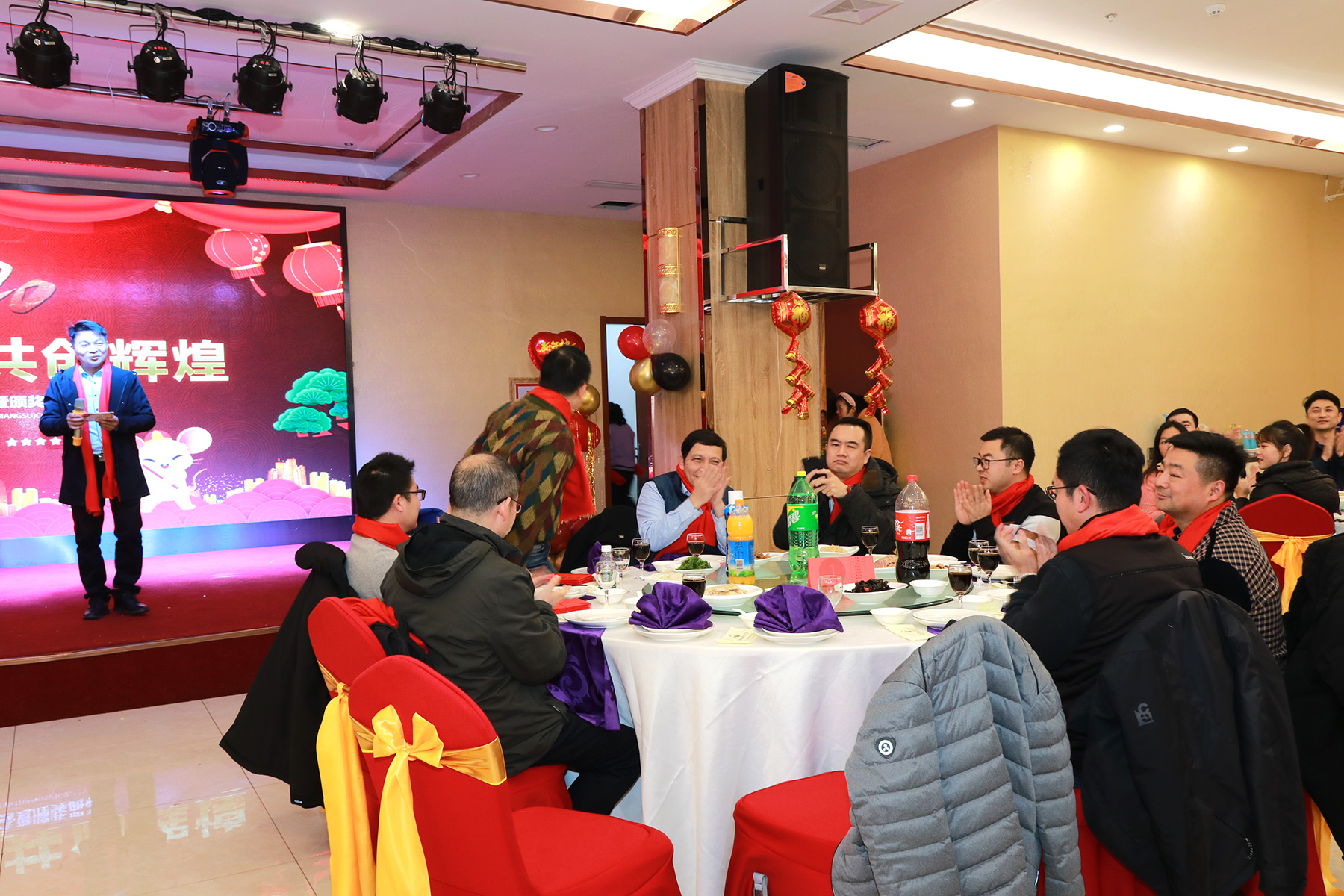 First of all, Chairman Samuel Ding delivered a speech. Chairman Ding summed up the achievements of the company in the past year, expressed his recognition and gratitude to all the staff for their efforts in the company's development, and extended season's greetings and best wishes to all the staff.

Later, Chairman Li, Chairman Ding and General Manager Huang and awarded outstanding clerical staff, outstanding section chief, outstanding group leader and outstanding employees, encouraging them to make persistent efforts and keep forging ahead to achieve more achievements.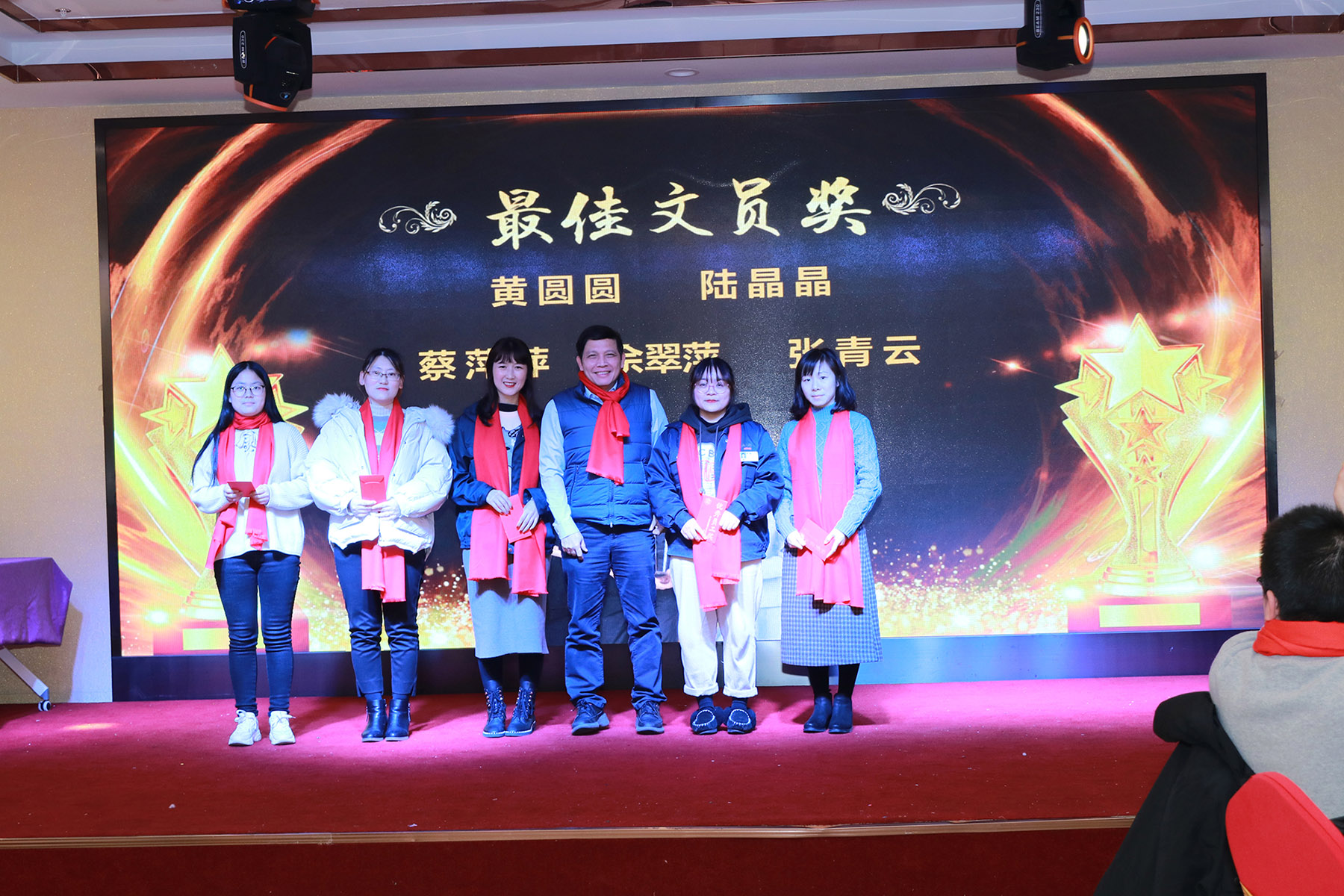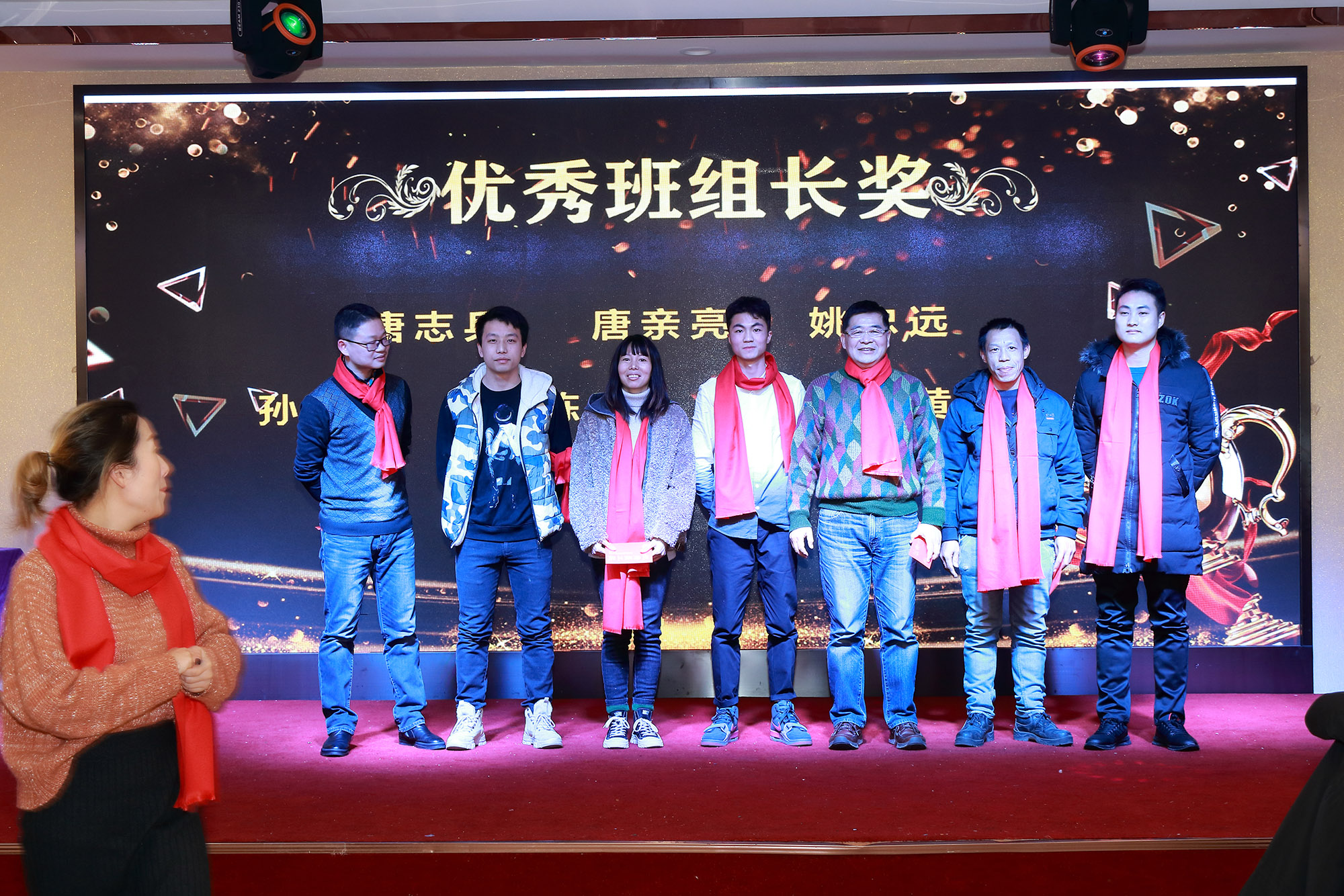 The whole dinner is like an auditory feast, the programs of various departments are gathered into a concert, and Darde people get the biggest interpretation and release on the stage, to highlight themselves and show themselves.
The lucky draw at the dinner party continued, and the gifts continued.Every time to draw, the scene is boiling, the prizes are laptop, refrigerator, electric car, mobile phone and so on.
Finally, the whole dinner atmosphere was pushed to the climax by the cash prize drawing. In order to thank everyone for their efforts, the leaders of the company prepared tens of thousands of yuan in cash envelopes, such as 2000, 1000, 800, 600 and 500.
The glorious year 2019 has passed, and the promising and challenging year 2020 is quietly approaching.Only struggle, to know the taste of happiness, 2020 Darde Flooring will be full of passion, responsibility, dedication, to create greater brilliance!